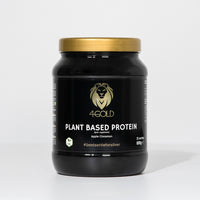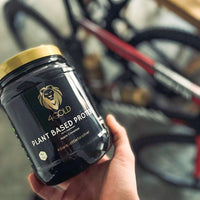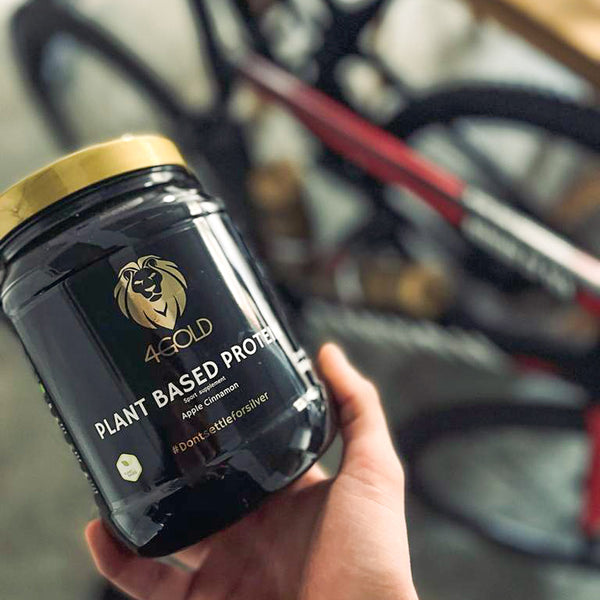 Plant Based Protein
€32,90
Organic Plant Based Protein from peas, brown rice, pumpkin seeds and lentils that contributes to the growth and maintenance of muscle mass.
Size: 690g
Flavour: Apple Cinnamon
Safe to use, every batch is tested 

Proudly made in Belgium 🇧🇪 
Protein contributes to the maintenance and growth of muscle mass.
22,9 grams of protein per serving

Organic protein from peas, brown rice, pumpkin seeds and lentils

Scientifically developed and used by top athletes
REPAIR YOUR MUSCLES
Physical exercise, and in particular strength training, results in an increased protein breakdown and synthesis. In order to limit protein breakdown after exercise, it is important that you consume enough protein. The recommended daily amount of protein for athletes varies between 1.2 and 1.7 g/kg body weight per day.

Our Plant Based Protein is 100% vegan and contains 22.99 grams of high-quality plant-based protein per serving (30g). These proteins come exclusively from organic natural sources, such as peas, brown rice, lentils and de-oiled pumpkin seeds.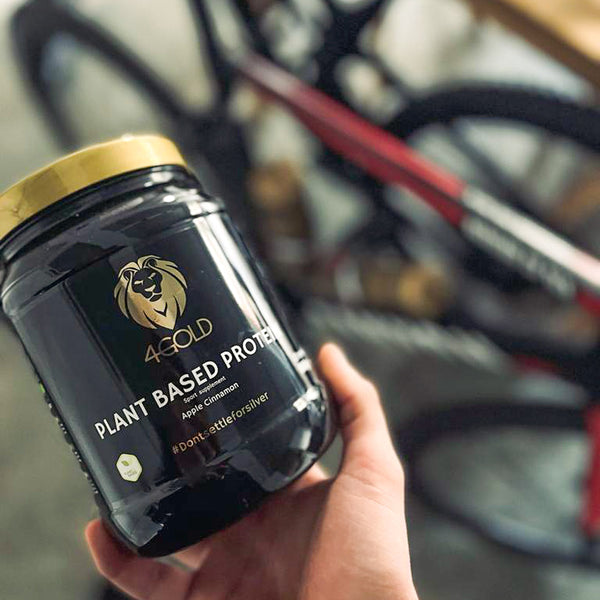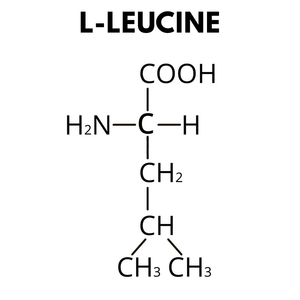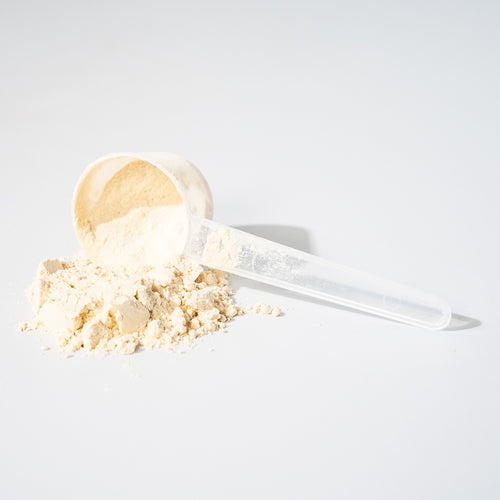 ORGANIC INGREDIENTS
We have deliberately chosen organic ingredients. The vegetables in our Plant Based Protein were grown by organic farmers without the use of artificial fertilisers or chemical pesticides.

Beside that we have added minerals to our Plant Based Protein:


Calcium contributes to normal function of digestive enzymes.
Magnesium contributes to the reduction of fatigue and tiredness, electrolyte balance and a normal protein synthesis.
Phosphorus contributes to the normal functioning of cell membranes.
FAQ
Is this product vegan friendly?
Yes, it is. We have only used plant based protein from peas, brown rice, pumpkin seeds and lentils
Why different types of plant based protein?
We have used 4 different types (peas, brown rice, pumpkin seeds and lentils) of plant based protein to have a more interesting amino acid profile for athletes.
Yes, it is. We have deliberately chosen organic ingredients. The fruit and vegetables in our energy bars were grown by organic farmers without the use of artificial fertilisers or chemical pesticides because we want to do our part to preserve biodiversity.
When can I use the plant based protein?
After exercise or as a supplement to the daily protein requirement at any time of the day.
Is the plant-based protein tested for banned substances?
Yes, it is. Every single supplement of our product range is third party tested for banned substances. 4Gold provides full transparency, you can check your product's batch number
here
.
"The plant-based protein is really my favourite product from 4Gold. In the past, I often suffered from rashes or pimples when using other protein shakes, but since I started using this plant-based protein, that's a thing of the past. The flavour is just delicious and it tastes great in your yoghurt as well."
BRENT VAN DONINCK
Professional motorcrosser
"My DNA analysis showed that I am lactose intolerant, now that I use the plant based protein I no longer suffer from bloating."
KIRSTEN FLIPKENS
Professional tennisplayer
Customer Reviews
Write a Review
Ask a Question
Filter Reviews:
taste
protein
Plant
sabor
shake
ayuda
vegetables
smoothy
fruits
digestion
24/07/2023
Brodie C.

Belgium
Perfect flavour
I love the taste of this. A bit salty sweet and very smooth. Easy to mix with water or in a smoothie. Will for sure buy again. I have tried so many vegan protein powders and to find one that is batch tested and tasty is a win
18/05/2023
Jeroen D.

Netherlands
Good stuff
It is GOOD !! Stuff
16/05/2023
Alessio N.

Italy
Ottimo prodotto
Molto buono nel gusto e facilmente si scioglie anche nello yogurt
08/05/2023
Jonas D.

Belgium
The best vegan proteïne
Love it, good taste and very effective. A shake after every workout for good recovery
23/04/2023
Hilde S.

Belgium
Top product
Verrast door de smaak.Andere vegan shakes geprobeerd en deze is heel lekker geen plantaardige smaak. Spijtig alleen in 1 smaak. Ik neem hem als recovery en doet zeker zijn werk.
07/03/2023
benjamin V.

Belgium
Plant based Protein
Geweldig! ik ben lactose intolerant en dus geen vervelende gasvorming in de darmen en het smaakt enorm lekker bij mij plant based yoghurt! Aanrader!
31/01/2023
Rob n.

Belgium
Heerlijk
Smaakt heerlijk. Drinkt goed geen opgeblazen gevoel.
01/01/2023
Messalina P.

Belgium
Good product
It helped me alot to recover from hard training sessions. The only disadvantage is the taste of the plant based protein. I would choose for a more normal taste, like vanilla or chocolate.
07/12/2022
Nick B.

Belgium
Aangenaam verrast
Uit DNA onderzoek bleek dat ik best oplet met lactose en gluten, dit product werd me aangeraden. Ondertussen gebruik ik dit product meermaals per week; in shakes, overnight oats, .. Doet zeker wat het moet doen, achterdocht van plat based is nergens voor nodig, alsook een uitstekende smaak!
30/11/2022
Arne T.

Belgium
29/10/2022
Eduard S.

Spain
Plant based protein
Muy buena, ayuda mucho para recuperar los musculós y no notar tanta fatiga el dia siguiente. Ademas el sabor es exquisito.
28/10/2022
Jan M.

Netherlands
Based plant proteïne
Fantastisch helemaal mijn ding
17/10/2022
Alfonso J.

Spain
Sabor suave
Sabor suave y su digestion muy buena
14/10/2022
Mascha S.

Netherlands
Nice taste
Very good, nice taste and taking also with fruits and vegetables as smoothy;
31/08/2022
Jente M.

Belgium
Best of the best
Very good taste. It's very good to take it in after training or you also can use it as a late night snack. The plant based variant is better to have a longer period of protein. Other shakes are really fast and the protein is already gone after a bit. Really recommend the plant based shake.
22/06/2022
Ole J.

Netherlands