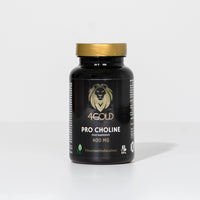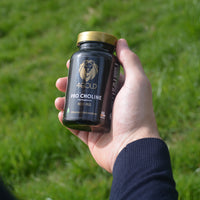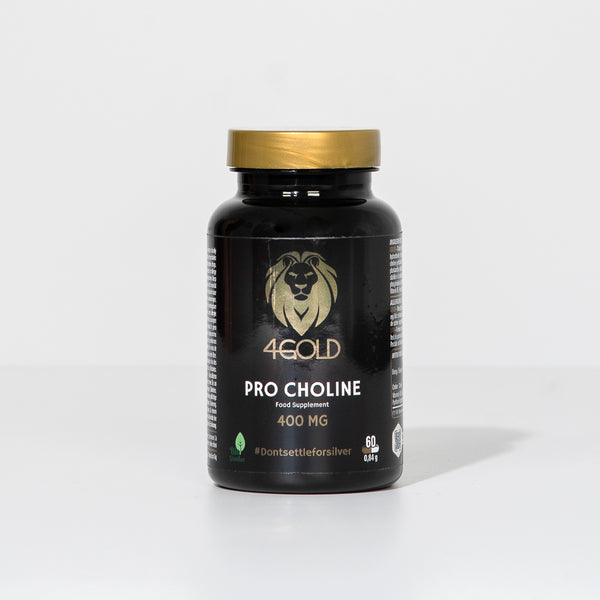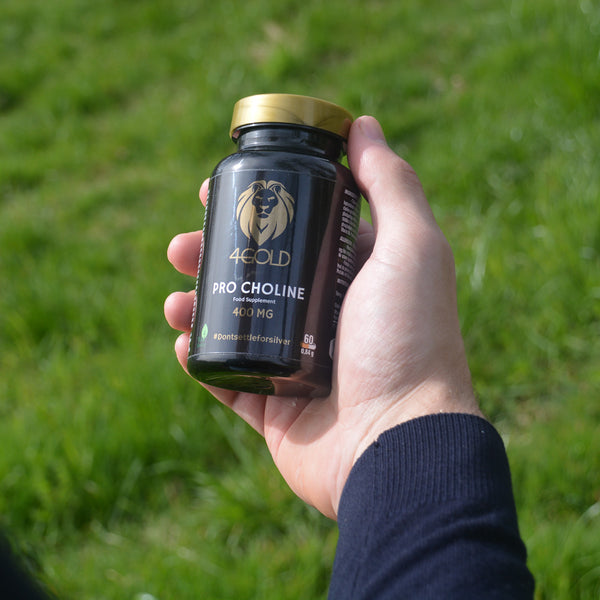 Choline is a half-vitamin and is very important for liver/brain health, fat transport and many more.   
Choose size: 60 capsules
Safe to use, every batch is tested 

Proudly made in Belgium 🇧🇪 
Contains three different sources of Choline for the best absorption. 
Contributes to normal lipid metabolism, normal liver function and normal metabolism of homocysteine

Golden capsule which are naturally coloured by turmeric

Scientifically developed and tested by top athletes
AN UNKNOWN HALF-VITAMIN
Choline is a half-vitamin and very important for liver health and fat transport, among other things. Our bodies are normally able to produce some of the required choline themselves, but there are common genetic variants in choline metabolism which can also contribute to a functional deficiency.

The remaining portion must be absorbed through food. Therefore, if your body does not make enough choline itself, almost all of the choline must be absorbed from food or supplementation.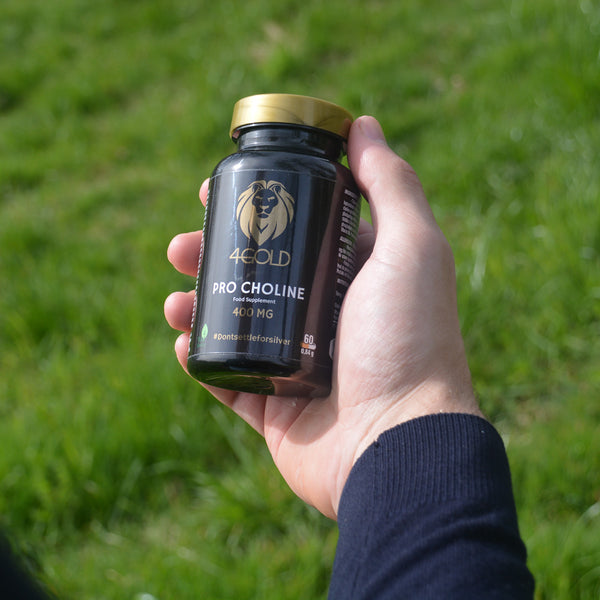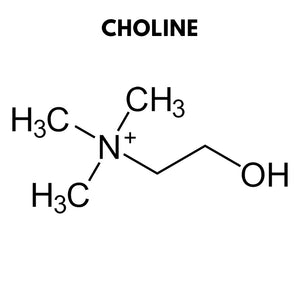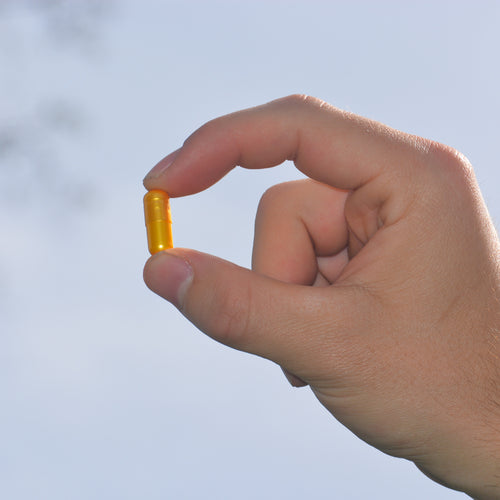 GOLDEN BENEFITS

Choline has multiple health benefits:


Contributes to the normal metabolism of fat;
Contributes to normal metabolism of cysteine;
Contributes to the maintenance of normal liver function

For athletes, choline is important because it is involved in the production of acetylcholine, a neurotransmitter that regulates muscle contraction and plays an important role in regulating memory, mood and intelligence as well.
FAQ
Is this product Vegan friendly?
Yes, it is.
Why are the capsules gold?
Our Golden capsule are naturally coloured by turmeric.
Is the Pro Choline tested for banned substances?
Yes, it is. Every single supplement of our product range is third party tested for banned substances. 4Gold provides full transparency, you can check your product's batch number
here
.
"As I get older I feel that I need more and more extra support, with the Choline I effectively feel an effect on my muscles during and after exercise. "
KIRSTEN FLIPKENS
Professional tennis player