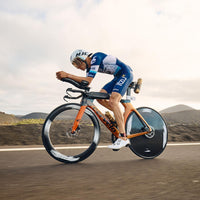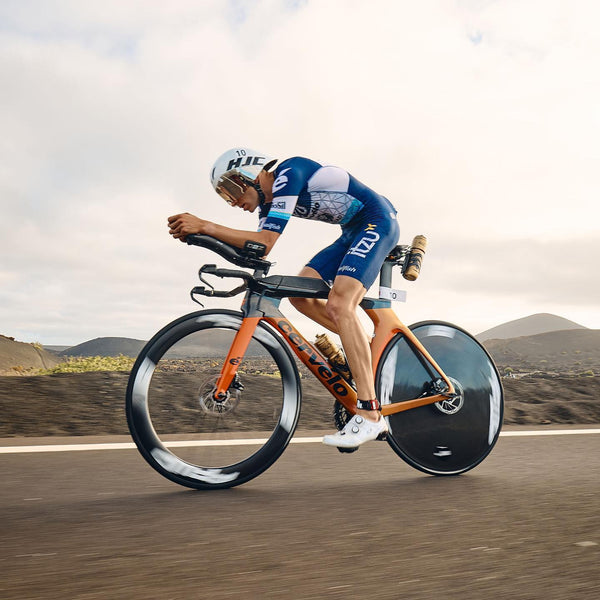 Unique formula for endurance athletes to get a high amount of carbohydrates without gastrointestinal discomfort. 
Size: 1170g (13 servings of 90 gram)
Taste: Iced Tea Green
Safe to use, every batch is tested 

Proudly made in Belgium 

🇧🇪 

 
Contributes to the maintenance of performance during prolonged endurance exercise. 
1:0,8 ratio glucose to fructose 
Up to 87 grams of carbohydrates in one drink
Gastrointestinal friendly through time-released carbohydrates and specific enzymes
Scientifically developed and used by top athletes like Mathieu van der Poel and Bashir Abdi.
Refuel your energy levels
Our High Carb formula makes it possible to strive for 80-120g of carbohydrates per hour, because of the 1:0,8 ratio glucose/fructose.

All the different types of carbohydrates are in a special time-released formulation to maximise the absorption of extremely high amounts of carbohydrates while minimising the risk of gastrointestinal problems.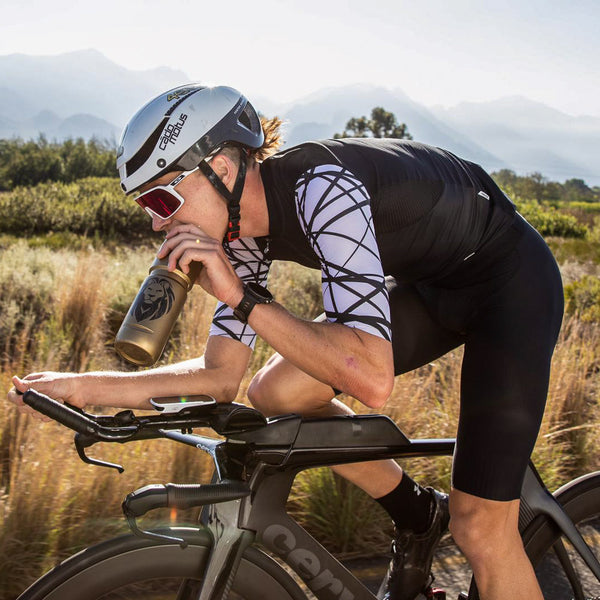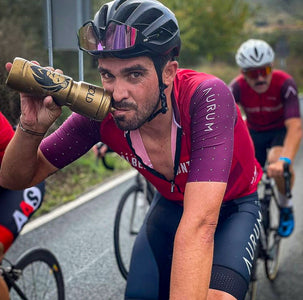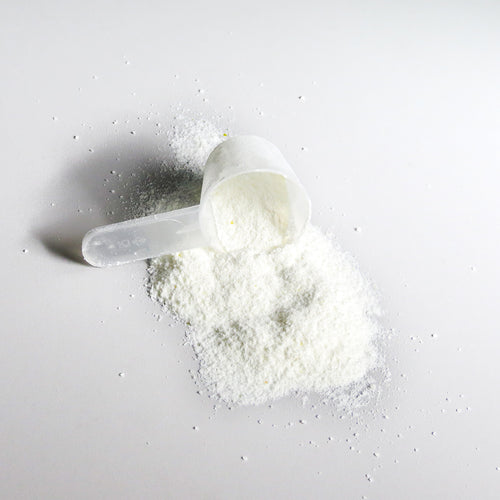 OTHER INGREDIENTS
We have added digestive enzymes and electrolytes for an optimal effect. For example:


Magnesium contributes to normal muscle function and electrolyte balance.
Potassium contributes to normal muscle and neurological function.
Calcium contributes to the function of digestive enzymes and muscle function.
FAQ
Is this product suitable for vegans?
Yes, it is.
Is the High Carb formula tested for banned substances?
Yes, it is. Every single supplement of our product range is third party tested for banned substances. 4Gold provides full transparency, you can check your product's batch number here.
When should I use High Carb?
We recommend using our High Carb during prolonged physical exercise (training or race) where high amounts of carbohydrates are needed to replenish your glycogen stores. You can also use it pre-race for carboloading purposes.
Can I combine High Carb with other products?
Yes it is! You can combine our High Carb formula with all other products like isotonic gels, caffeine gels, plant-based energy bars or Carbo Electro.
Train your gut for better performance! If your gut is not trained to absorb a high amount of carbohydrates, we recommend starting with two scoops (60g). Within two weeks, train with that dose an average of 5 times before moving to a higher dose, and repeat the process until you reach 80-120g of carbs per hour without any problems.
"The High Carb formula of 4GOLD is a really easy way for me to get all my carbs in during training or races. As specially in racing where you don't always have the time to eat when they are racing full gas."
MATHIEU VAN DER POEL
Co-founder 4GOLD
"If I have the option I'm always opting to have my carbohydrates in a liquid form during races. I have tested this High Carb product during my first long distance triatlon and towards the end I felt my best. Beside the fact that it's really easy digestable and I really like the taste of this product!"
JAMIE RIDDLE
Professional triatlete
"Normally I always have gut issues with high carb products, but with this High Carb formula I have none. So yeah, I'm a very big fan of this product!"
LAURENS VANTHOOR
Professional race car driver
"I am very impressed with the High Carb product! I could easily get used to the high amount of carbs, the 'Iced Tea Green' flavour is perfect and finally - like all 4GOLD products - it is very gut-friendly!"
Jens Schuermans
Professional MTB XC rider