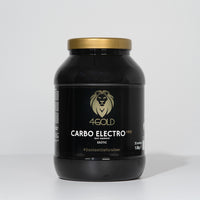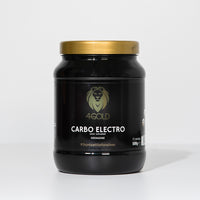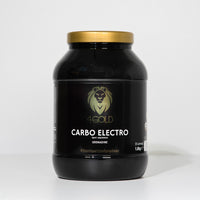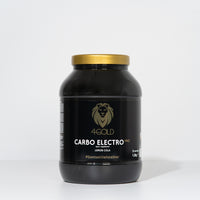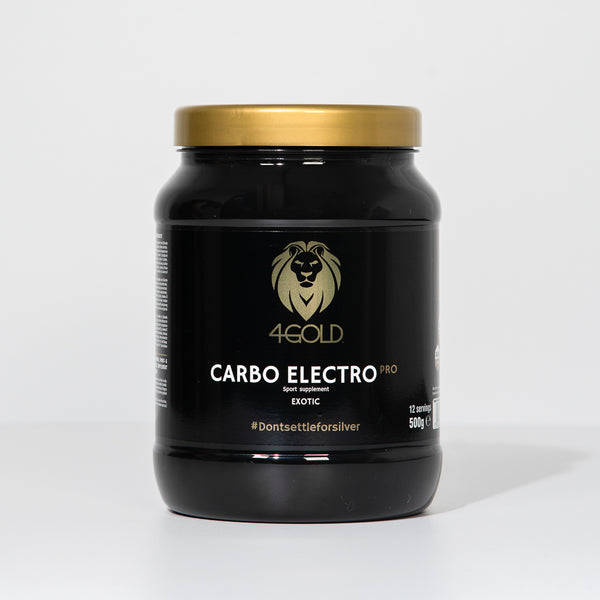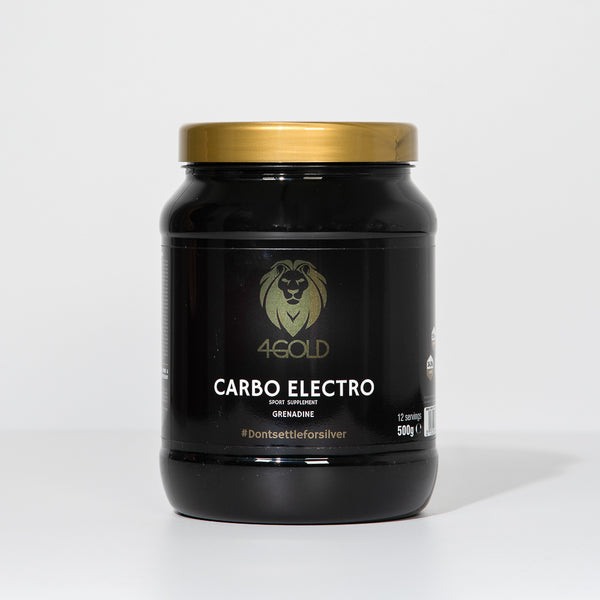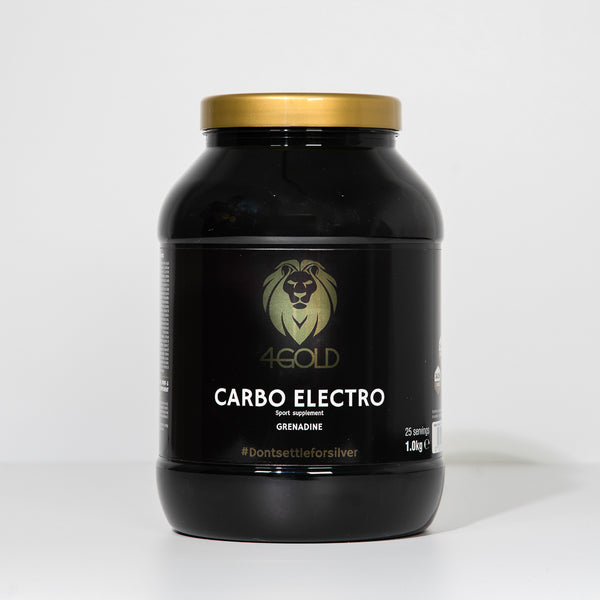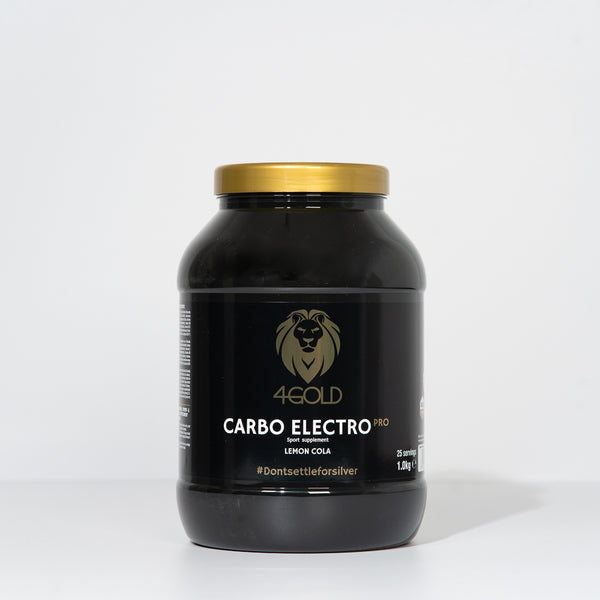 Premium isotonic drink that contributes to the maintenance of performance during prolonged endurance exercise.  
Choose Taste
Exotic
Grenadine
Lemon Cola
Safe to use, every batch is tested 

Proudly made in Belgium 

🇧🇪 

 
Restores the fluid balance by enhancing the absorption of water during physical exercise.
Contains 4 types of carbohydrates

Contains di- and tripeptides

Scientifically developed and used by top athletes
PREMIUM ISOTONIC DRINK
Carbohydrates provide glucose to the body. It is the body's primary fuel and thus the quickest and most efficient generator of energy. As a result, it continuously fuels the energy metabolism to a great extent, and its role in fuel partitioning becomes more important with physical activity, especially at high intensity. The body's own glucose stores, known as glycogen, are limited, and their depletion determines endurance.

Our Carbo Electro contains 4 different types of carbohydrates: maltodextrin, glucose and dextrose have a high glycemic index and provide quick energy. Fourth, we use Palatinose™ (Isomaltulose) which has a low glycemic index and gives you long lasting energy.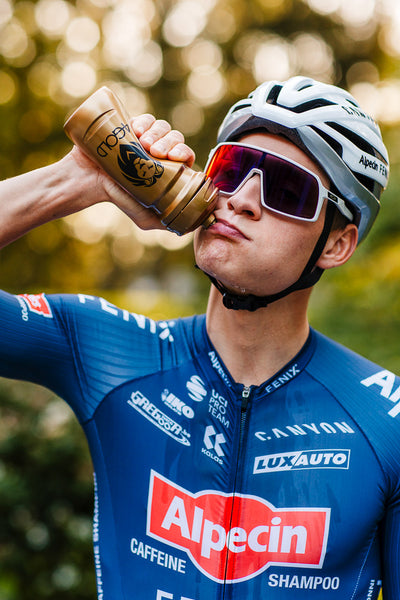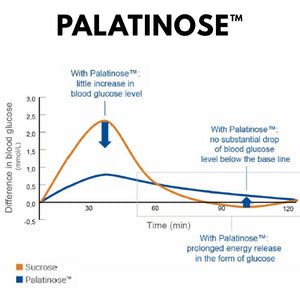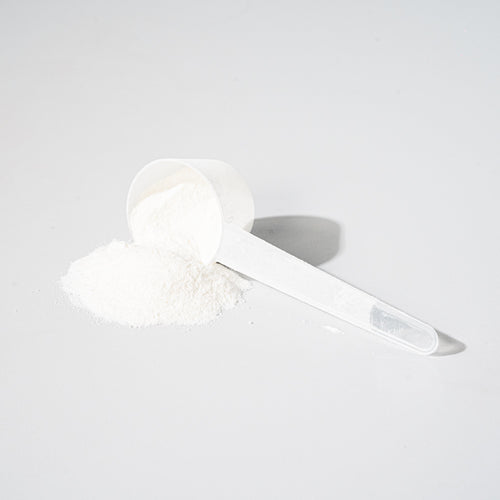 OTHER INGREDIENTS

We have added special proteins - in the form of di- and tripeptides coming from algae - that support muscle recovery during exercise .

Beside that we have added electrolytes and vitamins for an optimal effect. For example:



Vitamin C contributes to normal energy-delivering metabolism and fatigue reduction.
Magnesium contributes to normal muscle function and electrolyte balance.
Iron improves oxygen transport.
Potassium contributes to normal muscle and neurological function.

Finally, creatine is added for its positive effect on physical performance in successive short-lived intense efforts.
FAQ
Is this product vegan friendly?
Yes, it is.
When should I use Carbo Electro?
We recommend using our Carbo Electro during physical efforts (training or race) where glycogen stores need to be replenished.
What are di- and tripeptides?
Di- and tripeptides are proteins that are so small that they need no digestion and can be absorbed by the body rapidly. They are developed for instant delivery to the muscle. The di- & tripeptides are coming from algae grown by solar energy in organic bioreactors to prevent pollution from seawater, in an entirely CO2-neutral process. Innovation with respect for nature.
Is the Carbo Electro tested for banned substances?
Yes, it is. Every single supplement of our product range is third party tested for banned substances. 4Gold provides full transparency, you can check your product's batch number
here
.
"The Carbo Electro is ideal for refilling during my training rides. It even helped me to cycle from Madrid to Milan last year. With high quality products of 4Gold, you can perform at your best!"
ALBERTO CONTADOR
Multiple Grand Tour winner
"The Carbo Electro helps me to perform optimally during long hard races, without stomach or intestinal complaints. Even during very hot days I can keep drinking this isotonic drink. It simply makes me feel very good."
MATHIEU VAN DER POEL
Co-founder 4GOLD
"When using Isotonic sports drinks I always suffered from intestinal discomfort... with 4Gold's Carbo Electro this is a thing of the past."
LAURENS VANTHOOR
Professional car racer
"I use the Carbo Electro every day on training rides longer than 1h30. It has the perfect ratio of carbohydrates and gives me energy. In addition, it also helps against cramps. Thanks to this product I can keep up my efforts during training and races."
JENS SCHUERMANS
Belgian champion MTB XC