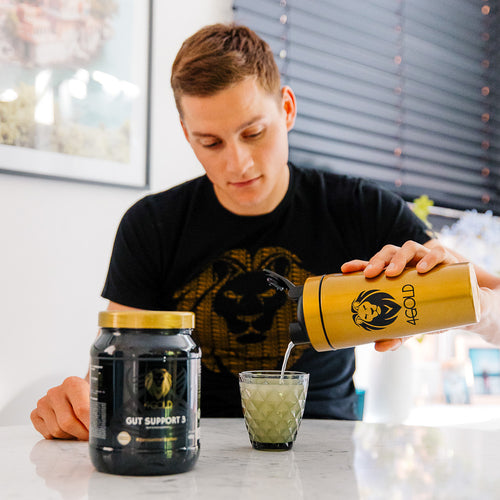 CUTTING EDGE INNOVATION
1) Nutrigenetics: This is the field of study that looks at genetic variations and how they impact your physiology by influencing the metabolism of nutrients. So basically it's looking at your DNA and providing insights in the best diet, training and supplementation regimes. This way you really get to know yourself.

2) Nutrigenomics: This is the study of the effects of food and nutrients on gene expression. So basically it is looking at how certain nutrients (thus food and supplements) have a strong impact on what genes are turned on and what genes are turned off. This is one of the powerful ways that nutrients can strongly influence our physiology. At 4Gold we realised early on the potential of Nutrigenomics, and invested a lot in the development of unique and patented Nutrigenomic supplements, that (if needed) we can link to your DNA.
DNA ANALYSIS
We couldn't call ourselves 4Gold, if we didn't go one step further. After countless years of research, the 4Gold research team has developed special algorithms that solve the main problem of most commercial DNA reports. They do not take into account the interaction between genetic variants. This may seem like a minor problem, but genetic variants can either reinforce or counteract each other. We have developed proprietary software - with complicated algorithms - to take the interaction between genetic variants into account.

Those insights will allow you to make more informed choices regarding your health, diet and supplementation requirements.
SHOP DNA ANALYSIS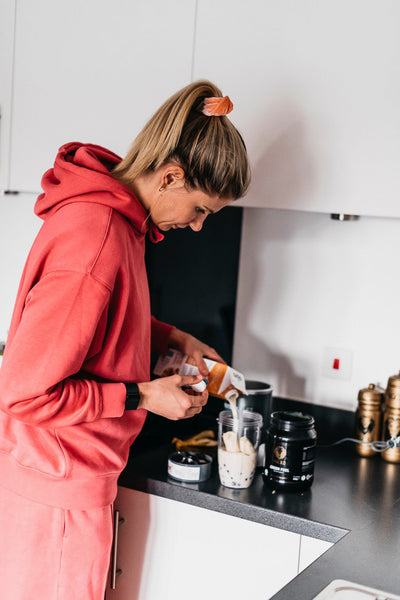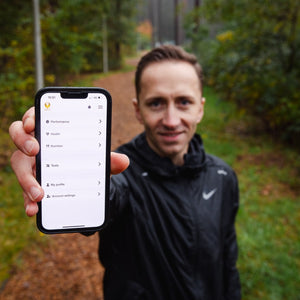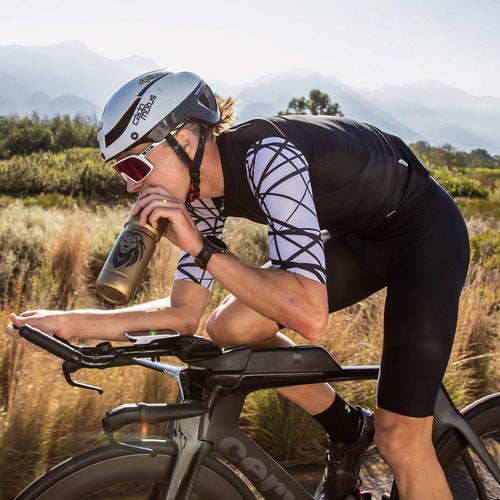 NUTRIGENOMIC SUPPLEMENTS
We have developed unique Nutrigenomic supplements. This is a line of patented supplements developed to alter gene expression - alterations in gene expression are normal and happen on a daily basis in reaction to everything you encounter.

Nutrigenomic supplements contain specific phytonutrients capable of altering gene expression in a powerful way, specifically designed with a specific goal in mind, like for example athletic performance, recovery or general health.
SHOP NUTRIGENOMIC RECOVERY
QUALITY

As former and current athletes we know all about the importance of quality supplements. Based on our own experiences we started developing our own products in cooperation with a team of scientists.

"99% is not enough"

Little things can make the difference between winning or losing. For this reason, we only use the best ingredients, such as the world's fastest absorbable di- and tripeptides or the best quality carbohydrates, omega-3 or spirulina on the market.

We produce all our supplements in Benelux and source our ingredients from European partners, they undergo extensive quality control. All these steps, all these choices… with only one thing in mind: to create supplements that are of the highest achievable quality.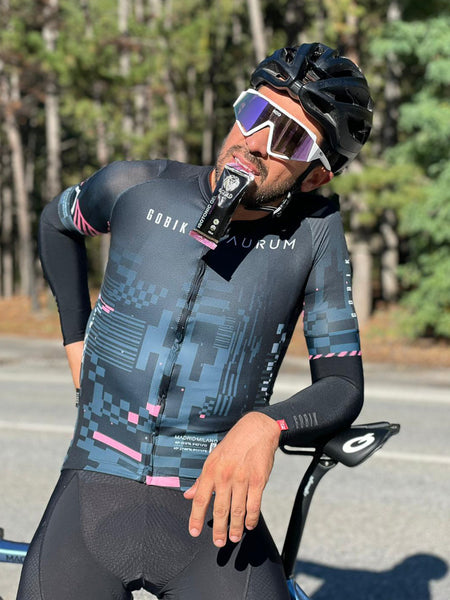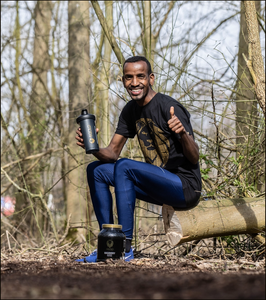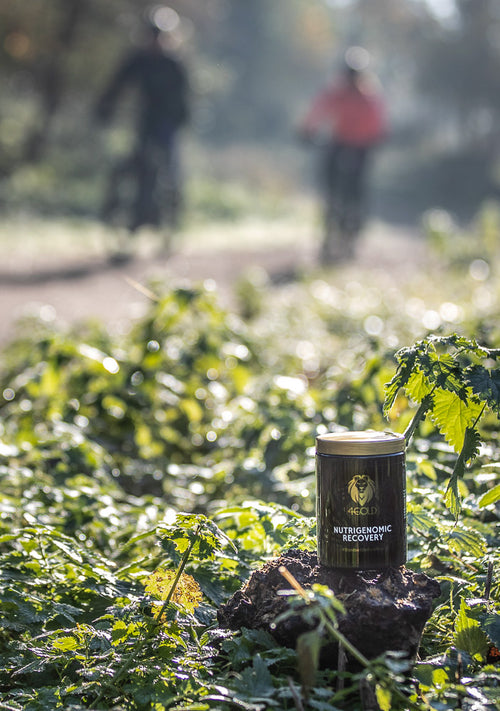 SUSTAINABLE INGREDIENTS
In the search for ingredients we want to work as natural as possible, this means no artificial colours of flavours.

We aim to produce plant-based supplements. For example as an alternative source of protein, we use algae in certain supplements, grown by solar energy in organic bioreactors to prevent pollution from seawater, in an entirely CO2-neutral process. Innovation with respect for nature.

We have consciously chosen organic ingredients in several products. This means that the vegetables and fruit are grown by organic farmers without the use of artificial fertilisers or chemical pesticides.

All our products are produced with strict policies against animal testing.
YOUR HEALTH
Brent's professional cycling career was cut short because of Crohn's disease. As such he knows how important gut health is. From his own belief, he is convinced that a healthy intestinal flora is crucial for staying healthy.

"Gut health is the key to overall health"
Axel broke his neck after a crash with his motor and because of the many painkillers he had to use during his rehabilitation, he now experiences a lot of stomach problems. He as well knows that easy-to-absorb sports nutrition can make a difference between winning or losing.

For these reasons, we believe supplements must be free of contaminants that could negatively affect your performance as well as your stomach and intestines. In the choice of each single ingredient, not only the quality is important, but also the effect on your health.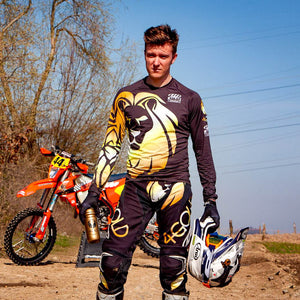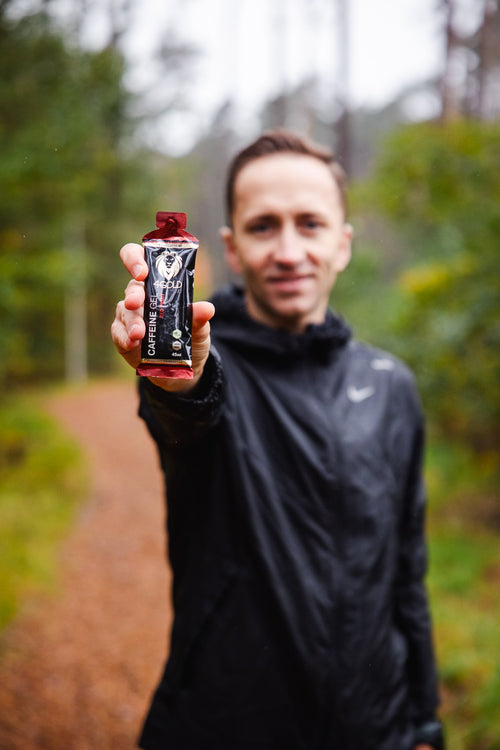 SAFE TO USE
From our own experience we know that top athletes are frequently tested on banned and performance-enhancing products. Because of these strict controls, every single supplements is tested very extensively for the absence of selected prohibited substances before being released to the market. In addition, everyone can expect healthy products that do no harm to their bodies. Supplements should therefore contain no residues of antibiotics, solvents, heavy-metals or pesticides.

"Every single batch is third-party tested"

4Gold provides full transparency through third-party batch control. What does such a control mean?

After being checked by a selected third party laboratory, our products receive a batch report and batch number. Checking your product's batch number on our website, will provide customers access to the corresponding batch reports.
TRACK YOUR BATCH NUMBER